For many boomers, retirement is seen as an escape from a job they dislike or a boss they can't stand. It represents a time to sit back, read the newspaper, sleep in and simply relax.
Unfortunately, soon after the retirement 'honeymoon' wears off, they begin asking, "Is this all there is?"
Strategies for Retiring Right! is an in depth personal guide for enhancing your life after work. This easy-to-read book is engaging, informative and full of useful tips, true-life stories and self-completing exercises designed to stimulate you when building a dynamic retirement plan. Strategies for Retiring Right! is not only great for planning but also a reference to keep you on track as you transition into retirement.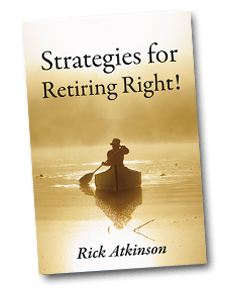 Here are some of the topics covered in "Strategies for Retiring Right!":
What is important to you?
Overview – The holistic approach
The need for a balanced leisure lifestyle
Working and volunteering
Choosing where to live
Developing personal traits for success
Strategies for success
Imagine your legacy – Success strategy 1
Positively build and enhance relationships – Success Strategy 2
Improve communications – Success Strategy 3
Plan and stick to a budget – Success Strategy 4
Organize papers and research services – Success Strategy 5
Work with mentors – Success Strategy 6
Put things in writing – Success Strategy 7
Financial planning – How much will I need?
Finding and using a financial advisor
Why was it written?
"Strategies for Retiring Right!" by Rick Atkinson was written as a personal guide to assist those considering retirement and the retired to retire successfully and to enhance life after work.
As a human resources specialist with over 35 years experience, Rick has observed hundreds of people who retire from active lives only to take on inactive existences. The negative consequences from not having a carefully thought out retirement plan can be and usually is, devastating.
In his book, Rick addresses many often ignored topics such as how to spend time well, how to deal with the change from employment to retirement, the importance of building a health and wellness strategy, how to find and use a retirement mentor and many other important and life-forming subjects.
There are many books on retirement available however, most primarily focus on money. "Strategies for Retiring Right!" encapsulates a reader's daily life, thoughts and emotions in an entertaining and uplifting manner. If you're planning for retirement or know someone who is, then this is the book for you.
Rick facilitates workshops and coaching sessions for people currently considering or planning for retirement as well as those who are recently retired. Rick is also available for speaking engagements.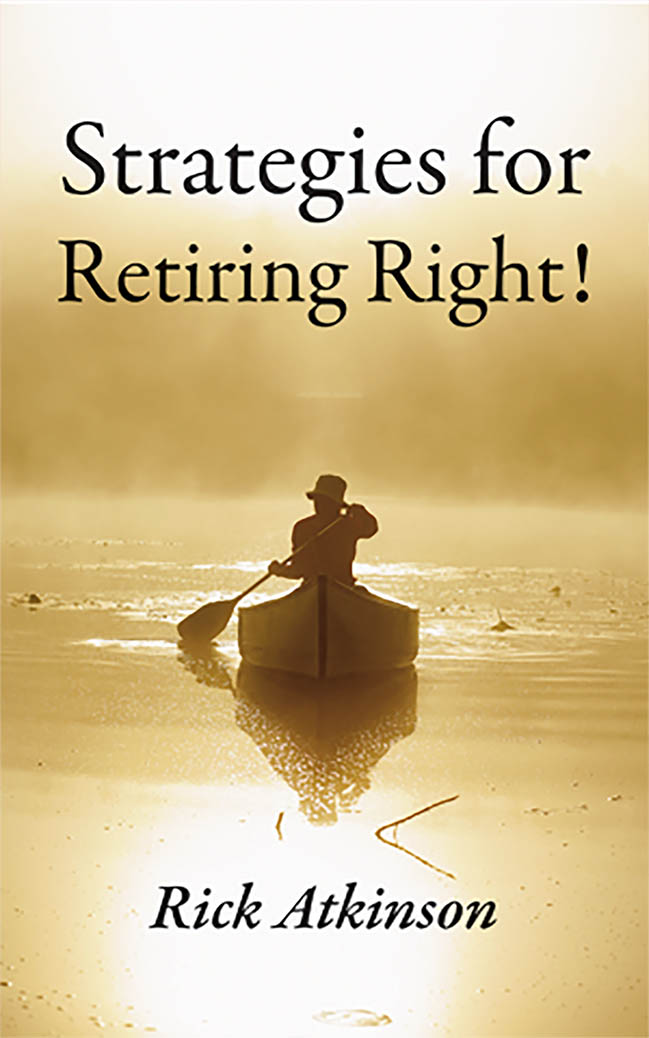 Strategies for Retiring Right
$19.95*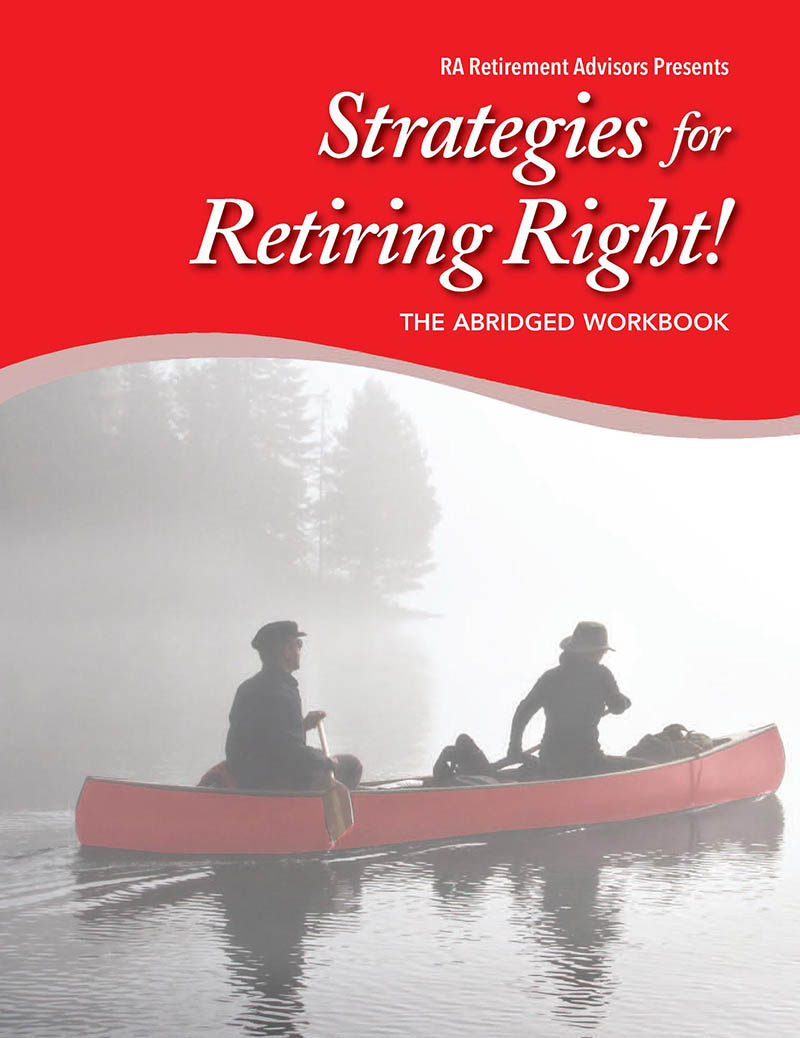 Strategies for Retiring Right Workbook
$9.95*
For Canadian Customers
For USA Customers
*Flat Rate Shipping is $7.95
Sales tax extra for Canadian customers.
For multiple book order (3+)
please contact Mike at Insomniac Press idiomatic48@gmail.com
Here you can create the content that will be used within the module.