"Through my speaking, facilitating workshops, one-on-one coaching and writing, I help readers, attendees and clients build personal retirement plans to enhance their life after work. Plans that include a realistic vision of retirement, a balanced leisure, health and well-being strategy, steps for enhancing and enriching relationships, finding and using a retirement mentor and much more. All the things done well often times increases longevity and makes retirement one of the best times of life."

– Rick Atkinson, RA Retirement Advisors
RA Retirement Advisors is dedicated to assisting people in the realization of their retirement goals. Together we create and execute retirement action plans to help clients to prepare for and enjoy their retirement.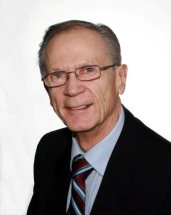 Rick Atkinson, President of RA Retirement Advisors, is an expert in retirement planning. Known for his practical, interactive and result oriented workshops, Rick has helped people throughout North America plan for a successful and fulfilling retirement.
As a human resources management specialist with over 30 years' experience in industry and government service, Rick honed his understanding of what is required to lead a satisfying life after work. He transferred his learning to writing and speaking about retirement planning and facilitating excellently received workshops and coaching.
Rick is the author of the bestsellers, Strategies for Retiring Right! and Don't Just Retire – Live It, Love It! He also created the retirement planning workbooks, Strategies for Retiring Right! (The Abridged Workbook) and The First Step.
Rick is a popular guest speaker and has spoken to groups from 10 attendees to 300.
Rick is happily married and he and his wife Christine are fulfilling their retirement dreams together in Toronto, Ontario, Canada.
Contact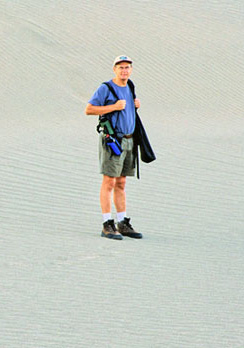 Rick Atkinson, retired and hiking through the dunes in Nevada